A Joule Thief is a circuit that can boost voltage. It can be useful to make LED flashlights, or for emergencies, where you only have a single 1.5vdc battery. The Joule Thief (JT) can be used to boost the 1.5vdc to 3.0vdc or more. All the parts can be bought at Radio Shack, or Ebay.
The below Joule Thief is very efficient. It can be made from simple parts and is powered by one AA battery (or any 1.5v battery).
This Joule Thief needs 0.4v-1.5vdc as input. You will have to make your own custom toroid though.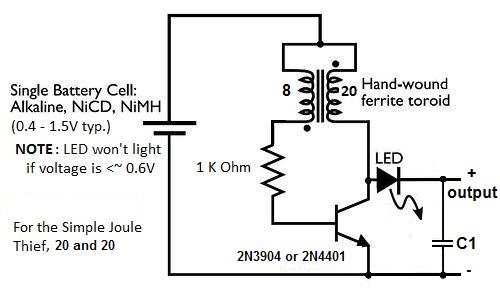 Below is another simple JT circuit.